About Luna Talent
We know the industry.
Advisory Board Members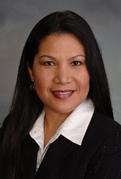 Agnes Higley, Board Member
Agnes grew up in the Philipines before marrying and raising a family of 3. She is a singer, dance instructor, actor and performer who sings pop and pre-opera. She was cast as "Lady Thiang" in a local production of "The King and I" for two consecutive years as well as roles in "The Living Tradition", Asian Festival, Sundance Film Festival and Centennial at Kingsbury Hall. She is the Chair of the Reflections Program at Hillsdale Elementary. She was Director of the Mutya Ng Utah (Jewel of Utah Pageant 2007), chair of the Sayawitan 2005 and co-chair of the Asian Idol Singing Contest. Agnes, was the former President of PAUFU – Philippine-American United Families and she also serves as VP Events for the Utah Asian Chamber of Commerce. She is currently a contestant in Mrs. Utah USA. Other affiliations include: Director, Miss Asia Utah Pageant, 1st Runner Up, Mrs. Rosales and Mrs. Photogenic, and extra work in "Touched By An Angel" and "Unaccompanied Minors".
Sohrab Mirmontazeri, Board Member
Sohrab Mirmontazeri is a talented cinematographer and director. He is active in the independent film community and had directed and produced many award winning productions. Recently Sohrab's work was featured in the LDS Film Festival in Salt Lake City, Utah.

Standouts include:
I live at the House with the Blue Door (2010)
The Beautiful Wind (2005)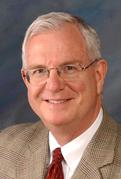 Russ Bice, Board Member
Prior joining the Public Relations Staff at Ricks College/BYU-Idaho as Artistic Director of "Showtime Company", Russell Bice served as National Director of USO Shows at USO World Headquarters in New York City, and Washington, D.C., and Executive Director of The Greater Jacksonville, Florida USO. After retiring from BYU-Idaho, Russell moved to Salt Lake City where he became Director of Special Events for the Salt Lake Home Builders Association, operating the annual Salt Lake Parade of Homes. He currently works as a Festival Director for Heritage Music Festivals, assigned to operate Boston and St. Louis events. Russell graduated from BYU in Communications/Public Relations and is married to Nancy Simmons Bice, a Licensed Professional Counselor with LDS Family Services. Russell and Nancy reside in West Jordan, and are the parents of four children and seven grandchildren.
Shad Vick, Principal
Shad gained an appreciation for the arts where he was raised in Boston, Massachusetts. He attended universities in Idaho and Utah before founding Lunawebs.com, a major full service web/marketing agency located in Salt Lake City, Utah. He found a love for orchestral music early on while attending string recitals in New England. Shad began writing original instrumental piano arrangments when he was a teenager. As an accomplished amatuer musician, Shad has performed solo vocals, original piano pieces and guitar duets. He was the executive producer of MidNyte - a 12 episode mini-series shown on YouTube and Comcast On Demand. He was a theater technician/performer with Showtime Company at Ricks College, a Miss Rick's Pageant Judge and a finalist in several Guitars Unplugged contests. His passion now is "performing" with his 5 children casually in their family room at home.
James Marsden, Board Member
James is an extremely talented performer, composer, song writer and producer. James performed with the popular trio Envoy as a composer, singer and songwriter.
He helped debut Utah Jazz NBA center Thurl Bailey with his R&B release Faith in Your Heart as a composer and producer. He continues to produce and is involved with several charitable organizations.
Molly Jackson, Board Member
From New York to Los Angeles, and all along the Wasatch Front, Molly has played roles as varied as Peter Pan, Glinda the Good Witch, to a real-life local news reporter. As a resident of Park City, she is very involved in the community. Youtheatre Teacher, and Boys and Girls Club director, she feels she knows nearly every youth in the entire town! And has been privileged to learn from them and participate in countless meaningful activities. An avid writer, wife, and mother, Molly's depth and passion for life shines through in all she does.